Every year, Comic-Con bestows a plethora of the coolest, geekiest stuff on the block. Whether it's the latest trailers, the most interesting panels, or even hilarious tweets, Comic-Con never fails to deliver. After pouring over the wealth of information from this year's conference, we've compiled 5 things we loved from Comic-Con 2014.
1) The Walking Dead Season 5 Trailer
2) The Avengers Reassembled
Look who Re-Assembled w/ the Newbies @CCSD! pic.twitter.com/GSF44nCMFX

— Samuel L. Jackson (@SamuelLJackson) July 26, 2014
3) Firefly Online
4) Daniel Radcliffe's Spiderman Cosplay
Apparently Daniel Radcliffe hid amongst the #SDCC crowd as Spider-Man: pic.twitter.com/fQJg4eeGYd — Ethan Anderton (@Ethan_Anderton) July 26, 2014
5) Game of Thrones Lunchboxes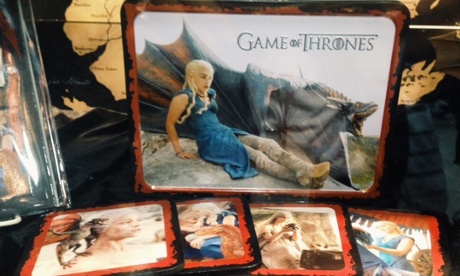 See 10 more weird toys for sale at Comic-Con.
What Topped Your Comic-Con List?
Of course, there's a million awesome things that we probably missed. What did you love at Comic-Con this year? Tell us in the comments!