With Halloween this Friday, we're in the pumpkin carving spirit at Modis! After browsing the internet for some inspiration, we're astounded at the creativity and skill involved with some of these pumpkin designs. We started out by pinning some great examples on our Pinterest board, narrowed down 6 of our favorite geeky jack-o'-lanterns and even created carving templates of our own:
The Pumpktris
This throwback jack-o'-lantern looks pretty simple at first glance, but it's fully playable and quite intricate with 125 embedded LED lights.
The Mockingjay-kin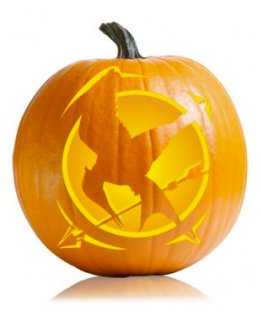 The odds will be in your favor with this pumpkin modeled after Katniss's Mockingjay pin from The Hunger Games trilogy.
The Link-o'-Lantern
Another carving inspired by a classic video game, this design of Link from Legend of Zelda by DeviantArt user johwee is impressively intricate.
The Sirius Black-kin

The infamous cover of Sirius Black on The Daily Prophet served as a a template for this Harry Potter themed jack-o'-lantern. We assume a magic wand was used in carving.
The Death-o'-Star
Part carving, part sculpture, this 2-D Death Star jack-o'-lantern is sure to delight Star Wars fans of all ages.
The Jackfox
A shout out to the popular web browser, the Firefox logo on this pumpkin has a striking glow sure to catch attention on any door step.
All-Call for Carving Creativity
Do you have a jack-o'-lantern you want to show off? We'd love to see! Post it on our Facebook or tweet it to us, and we'll share our favorites.
Still not sure how to carve your pumpkin? We created two printable templates to get your started. Download them here:
Happy Halloween, geeks!